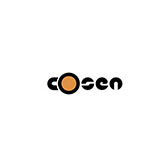 Since its establishment in 1976, Cosen saws has continued its growth into one of the world's largest professional band saw manufacturers. Today's Cosen manufactures over 100 models including manual band saws, semi-automatic band saws, automatic band saws, and NC band saws in types and from 200mm (8″) to 2000mm (78″) in capacities.

Automatic, Programmable, Production Band Saws, AH, SNC, NC Series

SH Billet Series Band Saws, Extremely Heavy Duty, Semi-Automatic Straight Cut Off

Horizontal Single and Double Mitering Band Saws. Manual, Semi-Automatic & Automatic

Vertical Double Miter Band Saw
Please contact us for a free on-site consultation.
Metalfab, Inc. provides our customers with solutions to their manufacturing needs. We look forward to examining each metalworking application and developing the most efficient, cost effective method for production. Whether the solution is new or used machinery, application software, lean manufacturing, tooling or service, Metalfab will work for you to determine the best method.