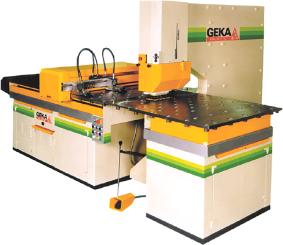 Fully Automated Plate and Flat Bar Positioning and Punching
PAXY Series
interfaces with GEKA Puma machines. Plate sizes from 6" x 6" to 30" x 60". Plate thicknesses from 1/8" to 1-1/2" with maximum hole size of 6".

Hydraulic Single-End Punches
PUMA Series
Capacities from 60 to 240 ton punch and throat depths of 20″ and 30″. Adjustable stroke length, effective use of "shear" on the punch, and more!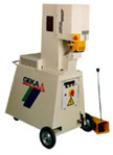 Model PP-50
55 ton punch, a maximum capacity of 1-1/16″ hole in 1/2″ material, 5″ throat depth, and 30 to 60 strokes per minute.
Please contact us for a free on-site consultation.
Metalfab, Inc. provides our customers with solutions to their manufacturing needs. We look forward to examining each metalworking application and developing the most efficient, cost effective method for production. Whether the solution is new or used machinery, application software, lean manufacturing, tooling or service, Metalfab will work for you to determine the best method.